The scope of business IT responsibility has shifted tremendously over the past three decades. The demands of managed IT services have grown from requiring a handful of computers to manage a company's technology needs to a broad range of cutting-edge hardware, software, policies, and IT strategies to run smoothly.
This expansion of business IT demands has forced companies to either invest more in an expanded IT department or outsourcing IT management services to a specialist company. Smart companies choose the latter option for its affordability, flexibility, as well as freedom. This accords the business to focus more on its core objectives without worrying about IT infrastructure or security.
Teamspring's Managed IT Services Offerings
Teamspring is a Managed Service Provider serving businesses across all industries within Atlanta and North Georgia. We offer a broad range of IT services that cover network, security, applications, as well as infrastructure support on a pay-as-you-go model.
Our core managed IT service offerings include: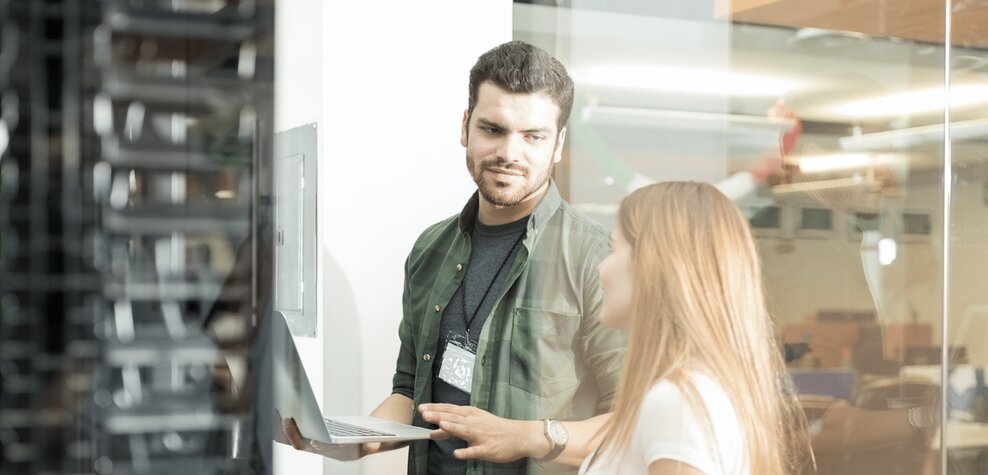 Network Management and IT support
High-performing infrastructure must be planned as well as built from the ground up. Teamspring has a team of IT experts that help our clients assess and plan their IT infrastructure. And to set up a network that suits their business needs.
Backup & Disaster Recovery
Every business that depends on information technology must also prepare for any eventuality. More so an infrastructure breach or data loss. Teamspring offers continuous data backup as well as disaster recovery services to minimize business continuity interruption in case of an unforeseen disaster.
Proactive 24/7/365 Monitoring and Support
One of the top benefits of partnering with Teamspring is that we take network infrastructure maintenance, monitoring, as well as support very seriously. We use cutting-edge tools to monitor client networks and proactively deter intrusion and breaches even before they happen. Our managed IT services include a broad range of security services structured to a client network's specific requirements.
Cloud Computing and Services
The importance of a custom-tailored, robust and cost-effective cloud services design cannot be overstated. Every business must have a secure and highly redundant private cloud. That safely hosts its cloud applications, SaaS, as well as stores their backup data. Teamspring helps small businesses in Atlanta set up affordable private cloud services that ensure the organization's smooth and streamlined operations.
Custom-Tailored IT Management
When a business partners with Teamspring as an integrated IT partner, we empower as well as secure their network and their entire workforce. We strive to provide top-level IT support, strategic recommendations through our educated and highly experienced IT experts. All our services are custom-made to suit the specific requirements of each client at a particular time.
Third-Party Vendor Management
Vendor management enables businesses to drive service delivery, mitigate risks, as well as manage costs to make the most of their outsourced services. Teamspring's managed IT services also include vendor management to help clients find the right vendors as well as maintain positive relationships with them. This may include managing and controlling third-party vendor contracts, performance evaluation, and ensuring service best practices.
The Benefits of Springteam's Managed IT Services
Access to a team of passionate and experienced experts offering lasting solutions to IT matters quickly and efficiently.
Multi-platform assistance from a team of qualified experts
Get professional assistance in project management, network planning, and monitoring, and other managed IT services at an affordable cost
Enjoy emergency assistance on any IT-related matters from a dedicated help desk 24/7/365.
Get strategic IT planning services from a company that understands the Georgian IT services market.
Get in touch with us.
Struggling To Find The Best IT Services For Your Organization In Metro Atlanta & North Georgia?
Reach out to Teamspring now and experience reliable IT services and support.
A local team of IT systems professionals
Around-the-clock help desk services
Focus on cybersecurity and data protection
Expertise with many local industries
Full-service guarantee
When you need managed services in North Georgia to maintain peak operation in the IT network of your small business, consider us here at Teamspring. We'll manage all of your IT services for a flat-rate fee so you can focus your efforts on spurring your revenues to grow. Let us give you the peace of mind you deserve with your small business today with Teamspring's managed services.
When you sign up with our managed services, here are some of the substantial benefits:
Tailored Packages
We know that every businesses' needs are completely different from the next, so we offer 100% custom packages for any business size or budget.
Predictable costs 24/7
Teamspring doesn't charge you more when your network is down or a server fails. Our flat-rate fee covers all of that whenever you need it done.
Ramped up productivity
Never stress again about network failures, as our managed services include round-the-clock monitoring of your computers and network to help prevent problems before they happen.
We are always available
Part of what makes our managed services so exceptional is that we are always available, regardless of time or holiday.