Construction in Atlanta and North Georgia is big business. IT services for construction companies are a key component to compete in these markets. After all, IT services are the beams that hold up today's businesses – to help them run efficiently as well as maintain a competitive advantage.
Top-Notch IT Services for Construction Companies Structured for Efficiency and Productivity
Managed IT Services for Construction Companies
We install as well as manage the technologies critical to the running of the construction company. These are the tools used to estimate, schedule, plan, and manage projects. We ensure that information is available to the workforce on-site as well as managers at the office.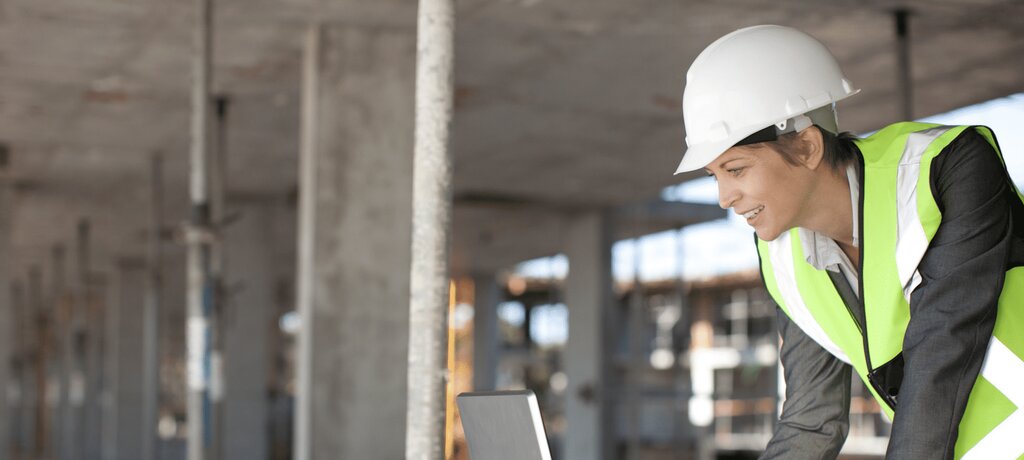 Virtual CIO Services
Our services extend beyond installing as well as managing software and hardware. We will also help construction companies develop and deploy efficient IT strategies to optimize infrastructure. Our services include providing an expert perspective to assist in technological decision-making in the company.
Data Backup & Disaster Recovery
Data security and the threat of disaster are constant risks for companies in all industries today. Teamspring helps construction companies put in place data and information security measures to protect the company, its staff, as well as its customers. We use advanced tools to mitigate losses in the event of disasters, cyber-attacks, or human error.
Cloud Computing Services
Teamspring is famous for providing businesses in Atlanta and North Georgia with affordable, flexible, as well as easy-to-use IT infrastructure. As a forward-looking IT provider, we ensure the infrastructure our clients get is scalable, centralized, and highly dependable.
Service Integration and Management
Has your company invested in various software as well as technological solutions already? Teamspring uses its experience to ensure that all core applications work together to the benefit of the company. We simplify the integration of document management, accounting, ERP, and project management.
Secure Remote Access
Teamspring boasts of robust as well as dependable network monitoring and security systems. We maximize the investment of construction companies by providing secure remote access and a Mobile Device Management (MDM) platform. This enables field teams as well as office departments to access necessary data from anywhere in North Georgia or Atlanta in real-time.
24×7 IT support
Teamspring is a trusted IT company specializing in delivering the technology tools, and IT support a construction company would need to stay above the curve. We guarantee 24×7 IT support to ensure critical services are always accessible by the staff members that need them. Our experienced support team is always on call, on stand-by to answer any questions or solve any problems that may arise.
Why is Teamspring a Favored Provider of IT Services for Construction Companies?
We have a track record of delivering projects on time and within budget.
Teamspring is a proactive IT company offering cutting-edge managed IT Services for construction companies. We will take care of the tech so your company can focus on what it is good at.
We take pride in providing excellent customer service as well as exceptional personalized support.
The IT managed services we provide are critical to keeping a construction company's projects organized and information flowing freely as required.
We offer a wide range of IT managed services and IT support for construction companies of all sizes in Atlanta and North Georgia.
Technology is critical to the success of Teamspring. We are a family of IT enthusiasts with a common purpose to build a unique as well as a personal relationship with the companies responsible for developing Atlanta and North Georgia.
If you are looking for an IT partner that truly gets it, contact us today and find out what we can do to take your construction company's information systems to the next level.
Struggling To Find The Best IT Services For Your Organization In Metro Atlanta & North Georgia?
Reach out to Teamspring now and experience reliable IT services and support.
A local team of IT systems professionals
Around-the-clock help desk services
Focus on cybersecurity and data protection
Expertise with many local industries
Full-service guarantee