A decade ago, an entrepreneur would feel completely safe and content. As long as the four office walls and entrances were secure. However, this has changed as the virtual world of commerce increasingly relies on modern information systems. And data becomes more valuable than ever. Read on to find out more information about cybersecurity services.
The ever-increasing complexity of business IT systems has led to the rise of opportunistic as well as malicious attackers. Capable of stripping a business bare without ever finding out their offices' location.
Despite the need for information and system security, most companies and organizations in Atlanta and elsewhere still have a hard time staying ahead of new cybersecurity threats. If IT security is not the core of your business, keeping pace with and vending off all the latest threats can be challenging as well as costly to your business.
Teamspring offers state-of-the-art managed security services that extend comprehensive digital security to your organization. We offer 24×7 system monitoring and network management to minimize the risks of costly data breaches and system interference.
Our day-to-day digital defense systems will protect your firm's invaluable IT infrastructure. And set you free to focus on your business' core mandate.
Full-Scale Proactive Cybersecurity Services
Teamspring boasts of a comprehensive approach to cybersecurity that covers:
Complete assessment of the client company's cybersecurity strong and weak points.
Implementation of enterprise-level policies and procedures that identify and deal with potential cybersecurity threats depending on their target areas
Continual backup of critical system data and configurations for rapid recovery in the event of a data disaster.
System-wide balancing of security measures provides comprehensive real-time insights into the state of systems, equipment, processes, and data.
Teamspring's innovative IT security solutions are customized to protect a client's most valuable data, assets, and operations.
A holistic, proactive approach to cybersecurity encompassing threat detection and prevention, regulatory compliance, and password and device authentication, among others.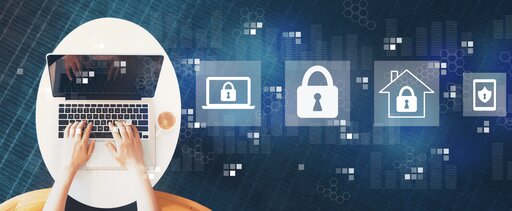 Teamspring's Services Portfolio
Teamspring's fully managed cybersecurity services cover more than a client's data, services, and IT infrastructure. Our 24/7/365 managed security service is structured to provide utmost security. Without the need to train, hire, or retain extra security personnel. It includes:
Intrusion Detection and Prevention System (IDPS). Continuously monitors processes, logs and evaluates incidents and changes, and finetunes system policies.  The system also diagnoses potential security weak points and reports them for immediate testing and patching.
Managed Firewall. Springteam's cybersecurity services free its clients from the burden of firewall deployment, patching, upgrades, as well as policy managed with a fully managed firewall system. Our firewall service includes network administration and monitoring as well as infrastructure maintenance.
Remote Access and Authentication. Firms with remote workers can pre-authenticate specific devices to access the system network and services. Our remote access platform uses two-factor authentication to ensure that only authorized devices and persons access the system resources.
Malicious Threat Protection. We offer our clients complete protection from all levels of threat, including malware and ransomware protection, corporate and personal email filtering, as well as protection of onsite computers and servers from malware, viruses keyloggers, among other threats.
Dark Web Monitoring. This is one of our core proactive cybersecurity services that monitors the dark web for an organization's stolen data in the dark web. Our sophisticated algorithm performs real-time monitoring and reports back when it finds compromised data then initiates the recovery process.
Continuous Security Assessment: Cybersecurity services are continuous processes – not one-off events. Our platform continuously analyzes a client's platform for internal and external vulnerabilities as well as reviews security-related procedures and policies.
Struggling To Find The Best IT Services For Your Organization In Metro Atlanta & North Georgia?
Reach out to Teamspring now and experience reliable IT services and support.
A local team of IT systems professionals
Around-the-clock help desk services
Focus on cybersecurity and data protection
Expertise with many local industries
Full-service guarantee