With its complex business processes, mission-critical systems, and resource-intensive services, the manufacturing industry needs a managed IT services partner. To be free to focus on its core competencies as well as remain competitive in the market. Read on to find out how Teamspring can help you with IT services for manufacturing.
Teamspring can be of invaluable service to a manufacturing firm that already has or is looking to invest in information technology systems as well as IT strategies. We can relieve the burden of infrastructure management and IT systems implementation. To improve a manufacturer's efficiency as well as enhance productivity.
We understand the unique IT demands of the manufacturing industry. We also appreciate how important data and systems security is. And why business continuity is critical to a manufacturing firm's profitability. Teamspring's IT experts offer personalized IT services for manufacturing firms in Atlanta. Focusing on Manufacturing Resource Planning as well as Managed IT Services.
No matter what your firm manufactures, it must be challenging to efficiently manage IT systems. And keep spending on IT infrastructure as well as services without compromising manufacturing performance.
Managed IT Services for Manufacturing That We Offer
MRP/ERP Systems Management
Teamspring understands how critical MRP and ESP systems are to manufacturing businesses in Georgia. You can consult our technical experts who have years of experience with industry-standard systems. We will help with the selection, installation, implementation, optimization, and maintenance of these systems to ensure optimum system uptime. If your firm has an existing IT department, Teamspring's technical consultants can work side-by-side with them to provide customer and vendor support.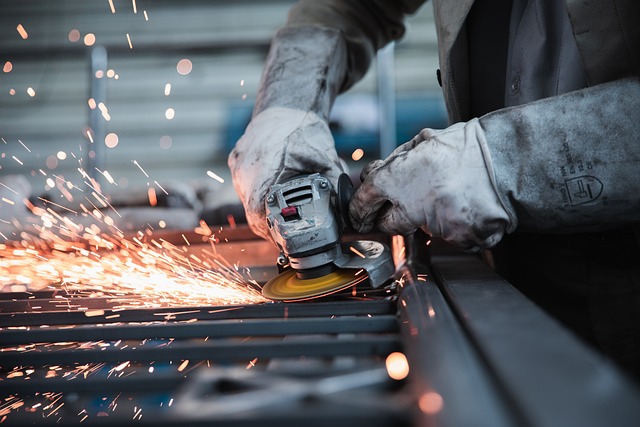 IT Systems Monitoring and Maintenance
Monitoring and maintenance are keys to a manufacturing firm's systems uptime and availability. Teamspring has the essential tools any manufacturer needs to safeguard its production environment. And access real-time insights into the health and performance of critical systems. Our data center operations incorporate real-time analysis of manufacturing hardware and software as well as leverage Remote Monitoring Software (RMS) to ensure capacity utilization and quick response to emerging issues.
Regulatory and Security Compliance
Workforce safety and regulatory compliance are two major hurdles that many manufacturing firms have a hard time meeting. As the manufacturing industry takes the lead in Atlanta, it is crucial now more than ever that firms ensure they meet all set regulations. Teamspring offers holistic IT services for manufacturing. These can help your firm overcome any regulatory barriers and avoid punitive costs from authorities. We use automated compliance systems to measure, audit, analyze, as well as report critical firm data to ensure all processes meet industry standards.
Cloud Backups and Cloud Managed Services
Let Teamspring manage your data and system backups. And prepare your manufacturing firm for rapid recovery in case of a disaster. We have in place a dependable IT infrastructure that will continually back up critical firm data in the cloud for remote access as well as disaster recovery. Our cloud services also include handling critical manufacturing IT tasks, including licensing, system configurations, and network and asset management. Our platform easily integrates with a range of enterprise SaaS tools. Including network management, IP telephony, business customer and vendor management systems, as well as service and product documentation systems.
24/7 Helpdesk Support
No matter how minor, a technical IT issue can occur at any time and bring all manufacturing processes to a halt. At the core of Teamspring's managed IT services for manufacturing is a 24/7 on-call dedicated support desk that can be an extension of your firm's fast response team. Our friendly, as well as passionate technicians, have experience providing IT support personalized to the needs of each client.
Struggling To Find The Best IT Services For Your Organization In Metro Atlanta & North Georgia?
Reach out to Teamspring now and experience reliable IT services and support.
A local team of IT systems professionals
Around-the-clock help desk services
Focus on cybersecurity and data protection
Expertise with many local industries
Full-service guarantee