Trusted Information Systems Consultants In Metro Atlanta & North Georgia
What can your staff achieve if they have no concern over the state of your IT infrastructure? Most businesses report that most employees are often busy with non-productive activities like updating software, resetting passwords, retrieving lost files, and more weekly. This affects their productivity, besides overwhelming them with complex IT operations. And if you have an IT department or staff unfamiliar with the latest technologies, running an in-house IT department can be tricky.
Furthermore, lacking an IT help desk stresses your company while limiting your staff from achieving their daily or weekly goals. This means your business requires the best IT consulting solutions and allows your team to concentrate on more important things in your organization. At Teamspring, we can help free your employees by handling all your IT needs in your enterprise. Our highly trained and experienced information systems consultants in Atlanta have adequate expertise and tools to meet your needs.
Is your business desperate and constantly searching for exceptional IT consulting support from experts? Teamspring is your go-to IT services and IT support company, offering state-of-the-art IT system solutions in Atlanta.
Elaborate IT Environment Requires Customized IT Solutions
Several IT consulting companies exist on the market today, although most of them won't meet your business's IT needs. Generally, your business requires specific IT solutions instead of cookie-cutter solutions slotted into your systems. Working with trusted information systems consultants in Atlanta ensures you integrate customized solutions based on your IT needs.
Creating a balance between IT solutions that work with your existing business processes seamlessly and helps propel your enterprise to the next level is the perfect price-point to consider for your IT department. Teamspring IT professionals understand the value of crafting customized IT solutions by helping you define your priorities, establish effective integrations and deliver next-level IT consulting solutions in your organization.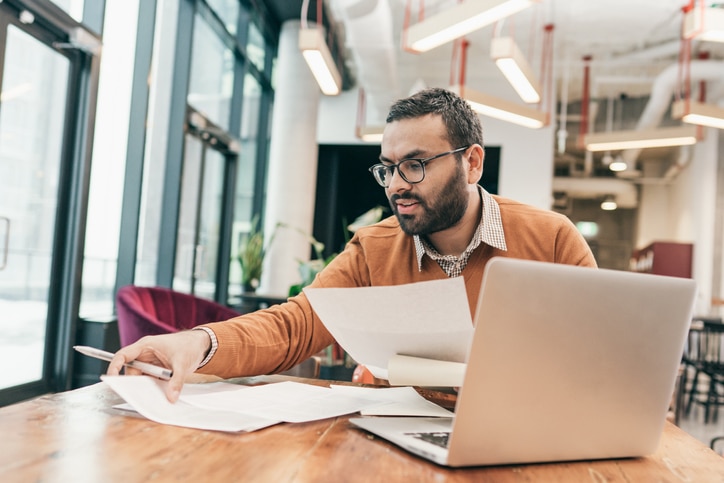 Our goal is to deliver unique information systems consulting support tailored to your IT infrastructure, bringing something new that benefits your organization. Besides, both small and medium-sized enterprises can benefit from our IT support to let their staff concentrate on their duties and responsibilities fully. With this, you don't stress about resetting passwords, worrying about cyber threats, or managing your systems regularly.
Information Systems Consultants in Atlanta By Teamspring
Since modern businesses continue to embrace new technologies, your IT infrastructure ensures you keep up with changing times. And when searching for the right IT products and services, you'll be surprised by what the industry offers. Besides basic network and infrastructure maintenance, your IT systems require advanced consulting, business process automation, and vendor management licensing to run a successful IT department internally or externally.
Here at Teamspring, we understand how difficult and expensive it can be to incorporate executive-level technology experts into your team. This is why our technical information system consultants in Atlanta remain passionate about adding strategic focus, security knowledge, and business to your IT infrastructure. Whether you need IT consulting in Atlanta or already outsourcing your systems, Teamspring offers exceptional customer experience once you partner with us.
vCIO Services for Strategic IT Consulting
Since it is difficult for small and medium-sized businesses to hire professionals with adequate knowledge and expertise in Information technology, Teamspring offers stress-free solutions in Atlanta. Our vCIO support enables us to deliver exceptional IT consulting without the need to hire professionals. This ensures you become more competitive in today's modern world. Teamspring's vCIO solutions ensure you have a modern infrastructure, as well as managed IT solutions and a platform to embrace both cloud-based, hybrid, and remote work.
How Our Skilled Information Systems Consultants in Atlanta Help You
Teamspring works towards streamlining your IT infrastructure and ensuring the best returns on your technology investment. Besides, switching to a service supported by professional IT consultants gives you access to simplified IT solutions, regardless of your workforce model, IT needs, and business goals and objectives. Here is how Teamspring helps you:
IT Managed Services
Since your employees have their own roles, responsibilities, and duties in the organization, letting them abandon their activities to manage your IT infrastructure can harm your business. Teamspring offers superior IT-managed support to your enterprise, offered by our skilled information systems consultants in Atlanta. Outsourcing IT support lets you and your staff concentrate on essential duties and become more productive, ultimately maximizing revenue.
Security & Compliance
Your business requires effective IT security programs, procedures, and protocols to protect your business against all sorts of cyber threats and attacks. In addition, it is essential to comply with and satisfy all external IT requirements in accordance with third-party regulatory or contractual requirements. Teamspring aims at ensuring your company is equipped with robust, multilayered, and defense-in-depth security to deliver adequate safety of your company's assets, data, and systems. And with compliance being a critical element in your enterprise, our information systems consultants in Atlanta also ensure you meet compliance standards.
Data Protection
Teamspring is Atlanta's leading IT consulting company, focusing on keeping your IT infrastructure dependable, efficient, and secure. Our data protection solutions involve a set of strategies and processes that guarantee the safety, privacy, integrity, and availability of your business data. If your business collects, stores, and manages high-risk and sensitive data, we are your best solution to warrant its protection. Once you partner with us, you are assured exceptional data protection solutions, whether running an in-house or cloud-based system.
Get Started with Our Skilled Information System Consultants in Atlanta Today!
If you are looking for skilled information systems consultants in Atlanta, look no further than Teamspring. We offer professional IT consulting solutions and general IT services, enabling your business to stay ahead of the competition with reliable IT support. Besides, our experts ensure your team concentrates on more important things instead of dealing with ever-changing and complex IT issues. Generally, we can help you get started with professional IT support in your Atlanta business.
Struggling to find the right IT services that deliver premium IT consulting solutions for your organization?
Contact us to learn more or request a consultation with us, and we will be glad to help!