Does your business use a multi-service PaaS or IaaS cloud platform? Or do you rely on the traditional SaaS cloud services for your specific needs? Whether you run a hybrid cloud platform or outsource parts of the services you need, you will agree that a service manager would be invaluable to fill the gaps in management. And streamline operational inefficiencies in your system.
Teamspring offers comprehensive managed cloud services that range from IT management for cloud services to technical support for on-site IT support in Atlanta. We help small to medium-sized businesses in North Georgia to enhance their business operations mainly through automation.
We use our years of experience in the IT industry to help companies save money on essential cloud services they need. To improve operational efficiencies, reduce overhead costs, as well as maximize profits. Our core cloud services are structured to cater to businesses of all sizes with personalized IT services.
Choose from Our Core Cloud Services
System Migration and Upgrades
Whether you are a new business or have experience with cloud technologies, Teamspring makes migration easy. The rapid progression of technology has forced businesses to adopt newer, better, as well as more sophisticated business technologies.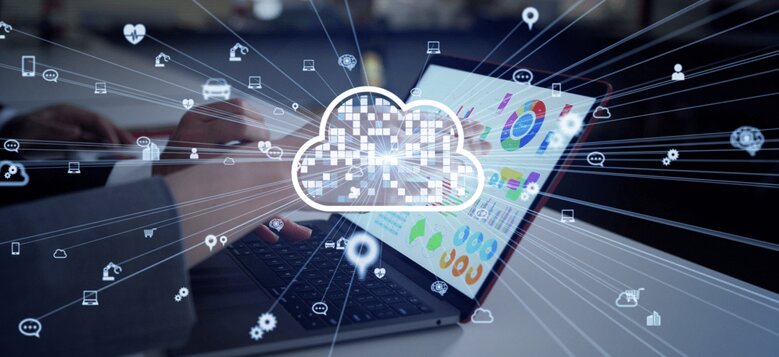 IT and Infrastructure Consulting
It is our duty to analyze the business processes as well as the data structure of a small business. And advise on the best cloud technology products it needs. With millions of applications and servers offering cloud services, SMBs need a cloud management partner to guide them on the best platform that best integrates with their current systems as well as processes.
Cybersecurity Support
As more businesses adopt new data collection as well as processing technologies, they become magnets for cybercriminals. Cybersecurity is a critical service offered by Teamspring. Our proactive security protocols are designed to protect client data. And mitigate effects on the business processes in the event of an attack.
On-Site Data Security
Our in-house cybersecurity is an additional layer of security for your proprietary data. Whether you use private, public, or hybrid cloud services, it is a worthy investment to hire a dedicated managed service provider. To provide 24/7 on your business's local servers as well as computers.
Compliance Support
Compliance requirements, as well as regulations, should never bog your business down. Teamspring helps clients meet the criteria of tricky compliance audits and hoops. We help answer your questions as well as assist with compliance measures that prove data security and backup preparedness.
Backup and Disaster Recovery
On-site servers and computers that store and process everyday data are the most at risk of accidental and malicious disasters. Without using complex recovery plans, Teamspring helps businesses secure their applications, services, and infrastructure in case of any disaster. We use intelligent analysis backup systems. To ensure that your data is safe and secure across all devices, applications, or physical locations. Our platform ensures that a business continues to operate with minimal downtime in case of any disaster.
Round-the-Clock Professional IT Support
Teamspring provides cloud support the way it should be. Our services are available round-the-clock but at an affordable price. You get professional expertise for any IT concern your business teams need to ensure the uninterrupted running of your business. As cloud experts, we use straightforward monitoring and management systems to predict potential issues and find proactive solutions.
Struggling To Find The Best IT Services For Your Organization In Metro Atlanta & North Georgia?
Reach out to Teamspring now and experience reliable IT services and support.
A local team of IT systems professionals
Around-the-clock help desk services
Focus on cybersecurity and data protection
Expertise with many local industries
Full-service guarantee