Your business' data is the second most important asset, after your employees. It should be your number one priority to adequately protect it from accidental loss to malicious access. And everything in between. However, providing adequate protection to data the business needs for its day-to-day operations demands IT resources, connectivity bandwidth, technical know-how, and the time to ensure the backup system is cohesive and dependable. Teamspring is a specialist IT service provider that offers comprehensive, resilient, as well as highly secure managed backup services.
Our in-house data backup solution enables small to medium-sized businesses in Atlanta to take advantage of all the benefits of a real-time cloud backup. While maintaining ownership and constant access to the data.
If you understand the consequences of large-scale or permanent data loss, you will know how devastating it can be to a business. Our tailor-made backup solution is set up to monitor local and remote data storage devices for anomalies proactively. And prevent catastrophic data breaches or losses.
Why Choose Teamspring's Managed Backup Services
Protect Operation-Critical Applications and Data.
The best protection against local and cyber threats is to be ready when they strike. The number and severity of the ever-present cybersecurity incidents are rising. And small and medium-sized businesses are increasingly becoming targeted. Our managed backup services include defined steps to take in the event of a disaster. And how the client can restore the latest backups of applications as well as data. This level of protection enables the business to resume operations and minimize downtime.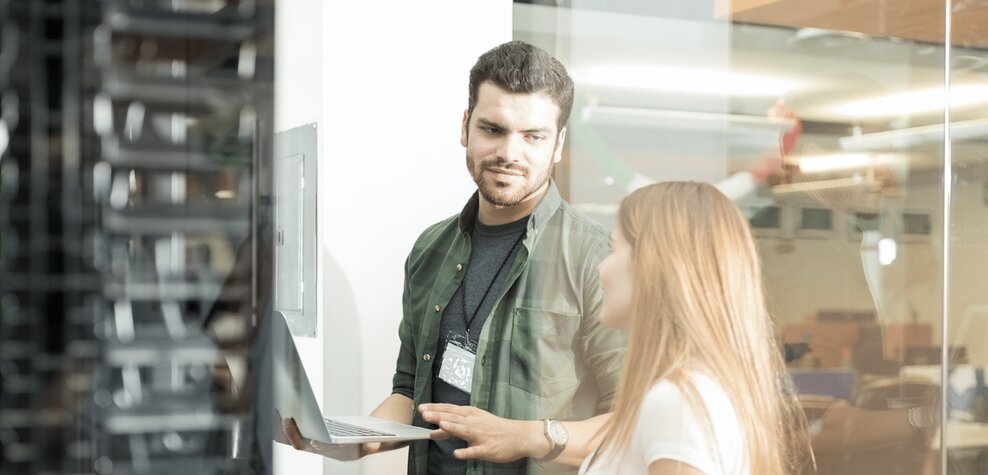 Optimized Backup Operations
Continuously backing up and verifying the integrity of data is a time-consuming and resource-intensive process. Your business will have a greater capacity to focus on its key mandate by hiring the experts at Teamspring to handle all the technical details of the backup systems. As a trusted managed backup services provider, we take the worry off your plate. So you can focus on what matters the most to your clients.
Pay Only for What You Use
A company that processes a few gigabytes of data in a month will pay less for backups than another with terabytes of data to back up every month. With Teamspring's transparent backup services, businesses also get to budget for their backup services. And only pay for the services they need. The flexibility that our managed backup services offer allows a business to scale at their pace as well as to adapt to changing business needs as they see fit.
Set Own RPOs and RTOs
The best kind of managed backup services platform is easy to use and flexible to an organization's needs. The same way a business would choose what to back up and what to restore, our backup platform allows them to set Recovery Time Objectives (RTOs) as well as Recovery Point Objectives (RPOs) to suit their needs.
Managed Backup Services with Formidable Protection
Teamspring specializes in offering a wide range of IT services in Atlanta and North Georgia. We have invested in IT infrastructure and expertise to provide a lot more than just data transfer during backups. Our Managed Backup Services also include business continuity services, short-term data loss recovery, and restoration, as well as data protection from hackers, viruses, and malware.
Contact us today!
Struggling To Find The Best IT Services For Your Organization In Metro Atlanta & North Georgia?
Reach out to Teamspring now and experience reliable IT services and support.
A local team of IT systems professionals
Around-the-clock help desk services
Focus on cybersecurity and data protection
Expertise with many local industries
Full-service guarantee
From tax records to client information, your data is essential in running your business. When it's lost because of an unanticipated natural disaster or even worse, it is stolen, you need to make sure you can recover that data so your business can continue to thrive and grow without losing clients.
Data backup and recovery is the most important service you could ever sign up for, as Teamspring specializes in computer, data, and hard drive backup, as well as system recovery. We use a unique system that backs up all of your domain and server information and stores it in a dissimilar server off site so you'll always be able to reaccess your data quickly.
With data backup and recovery services with us, you will benefit. Here's how:
Plan for unexpected issues
They happen to everyone, and they can happen at any time. Take preventative measures today.
Safeguard and defend your business
Teamspring protects your data, network, and systems from hacking or virus threats so you can focus on more important issues.
Don't wait long for recovery
When your network does go down and data is lost, we'll have it back for you in no time.