Teamspring boasts of intimate knowledge of how modern architectural tools and design processes work. We have the expertise to boost an architectural firm's productivity. With personalized IT services for architects and design firms of all sizes in Atlanta and North Georgia.
We understand that architects and designers highly rely on technology to create outstanding designs. To collaborate with team members as well as clients. Our managed IT services go way beyond. Ensuring that a firm's CAD as well as other design software is up-to-date and working as expected.
Constantly evolving regulations and the ever-increasing complexity of IT systems demand that architectural design firms find a trusted partner to handle the technology to relieve pressure on the firm. Architectural firms can trust Teamspring to ensure the continuity of their design processes, the security of their data, as well as the efficiency of their business processes.
Top IT Services for Architects Offered By Teamspring
Core Infrastructure Support
Teamspring is a leader in managed IT systems as well as system architecture design. We will help your design firm plan and set up a robust and scalable technology infrastructure to maximize performance. As a leading IT services provider, we understand the evolution of design technologies. And will strive to align your firm's objectives with supporting IT systems.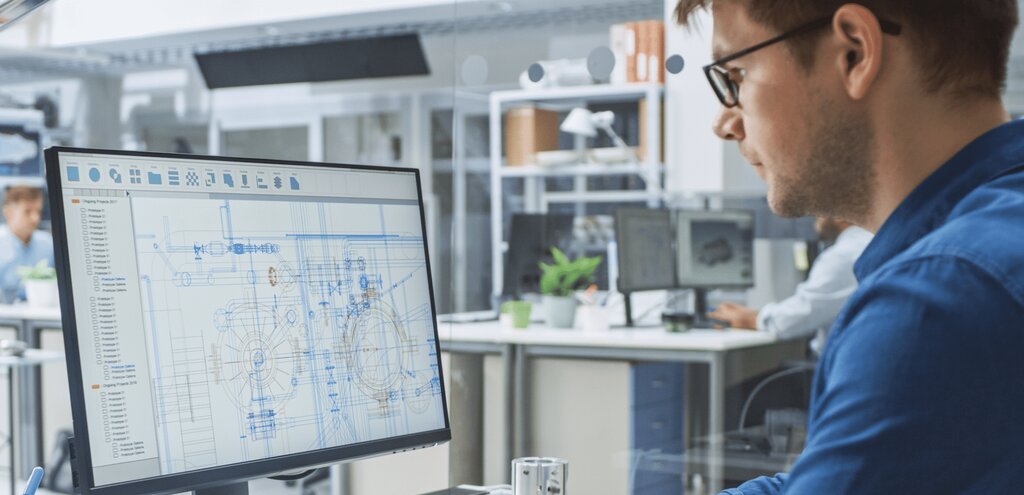 Project Management and IT Consulting
The efficacy of project management in a design firm can make the difference between success and failure. Teamspring offers holistic IT Services for Architects in Atlanta as well as North Georgia. Including monitoring and optimizing IT systems as well as providing invaluable IT consulting for architectural technologies. Our dedicated and experienced IT experts are conversant with the latest technological developments in the design industry. Your firm can rely on us for guidance and support in selecting and implementing architectural and project management solutions.
Secure Remote Access and Mobile Device Management
Teamspring can set up the equipment, software, network policies, as well as support framework to facilitate employee secure remote access. The platform enables staff to stay productive with 24-hour access to the company network. While working at home or out in the field with clients. Our Mobile Device Management platform makes it easy for the firm to track as well as audit employee performance. And ease collaboration as well as data sharing between teams and firm management.
Business Continuity and Cloud Backup
Minor and major disasters – accidental, malicious, environmental, or technical, can result in loss of data and extended service unavailability. Such an eventuality should never cripple your design firm. One of Teamspring's core mandates is to ensure that an architectural firm's data is continually backed up for fast recovery in case of a disaster. Your firm can have confidence in our cutting-edge disaster recovery systems. Minimizing server downtime to mere minutes and enable business continuity in the face of a disaster.
24/7 IT Support Help Desk
Your design firm should feel confident about its IT services provider. When all technology services are working, staff will be engaged, confident, and productive. Teamspring support desk is always on stand-by for any concerns. And to provide support for client staff when they need it.
Our IT services for architects in Atlanta and North Georgia include one-touch resolutions for most client requests. Our courteous and experienced support staff strive to deliver a rapid resolution for every client's concern. Contact us today!
Struggling To Find The Best IT Services For Your Organization In Metro Atlanta & North Georgia?
Reach out to Teamspring now and experience reliable IT services and support.
A local team of IT systems professionals
Around-the-clock help desk services
Focus on cybersecurity and data protection
Expertise with many local industries
Full-service guarantee