IT that works for you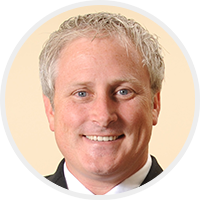 Started in 1999, Teamspring is a complete technology solution provider. We are 100% committed to making sure business owners have the most reliable and professional IT service in North Georgia. Our team of talented IT professionals can solve your IT nightmares once and for all.
Here's why so many businesses depend on Teamspring for complete IT services and support:
Responsive and Professional. Teamspring IT maintains the highest levels of professional accountability, employee empowerment, as well as personal accountability in every interaction with your organization. We pledge to provide courteous, responsive, as well as pleasant services. You will also always receive communication with integrity and respect. You have the right to a professional service that meets the level agreements defined in the service agreement. We pledge to deliver quality professional services. Provided by qualified as well as experienced technicians offered on a transparent and process-driven service platform.
Assess Risk and Protect Your Data. Teamspring IT will work to protect your organization's data from accidental as well as malicious loss and compromise. We pledge to put in place measures that will assess the risks to your data and make clear as well as practical recommendations on how your systems and data should be best protected.
Reliable Documentation. You will be given a complete and accurate documentation of your IT infrastructure. We pledge to provide an updated copy to you whenever you request one.
Rapid response and No "Geek" Speak. You can expect clear and timely communication. You will also receive status updates, and the resolution steps that are taken in every issue we address. We pledge to frequently advise you on service tickets, project updates, quotes, and situation statuses without unnecessary technical jargon. As your IT partner, you reserve the right to speak directly with a technician, supervisor, or manager at Teamspring IT to clarify critical matters when necessary.
Personalized Service and Upfront Pricing. By choosing to work with us, you will receive personalized Information Technology services, computer, network, and infrastructure support services when you trust in Teamspring IT. We pledge upfront honesty in the pricing and metering of our services and product so that you never receive unexpected bills or unexplainable fees for our services.
Our custom service packages deliver what you need and want without overstepping the boundaries of your budget. From cloud services to data backup, Teamspring is here to team up with you and your company for expert support.