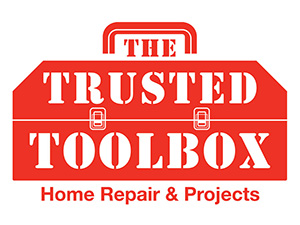 You know that phrase "work smarter, not harder?" Well, before partnering with James and his amazing team at TeamSpring Technologies, our employees at The Trusted Toolbox had to work twice as hard to achieve the same results due to technology glitches and other IT interruptions. So, it's safe to say that TeamSpring didn't just help us streamline our business processes and add an additional layer of digital protection but they've also made us a better, more efficient business at our core.
When I first left corporate America 15 years ago-becoming a corporate refugee, as I like to say-I knew it was time to leap into the wild world of small business ownership. As a mechanical engineer with experience in banking and consulting, I wanted something that would be a complete change from my previous corporate job but still in my wheelhouse-hus, The Trusted Toolbox was born. Founded in 2008, we've now grown to 44 employees, with a handyman and remodeling division in Atlanta and with a second branch in Athens.
However, as we expanded, it became clear that we needed IT help. We quickly outgrew our first CRM system, and the small computer consulting company we subsequently hired ended up being more like PC help rather than a comprehensive IT service. Then, we moved into a voiceover IP system in conjunction with a CRM system, and each time we expanded, the issues would simply multiply. It became a situation of "We don't know what we don't know," but what we did know was that we needed some tailored IT assistance.
One of our biggest issues before TeamSpring arrived on the scene was our CRM system. It would start going down each day at around 3:00 p.m., and we couldn't figure out why. I remember coming in one afternoon to find all my employees either smoking or wandering around aimlessly because the computers were down-again. This was the point that I started looking into partnering with an IT firm before landing on James and his team at TeamSpring.
Excuse the pun, but their team "sprung" right into action, immediately upgrading our technology platform and working alongside both our Comcast service and voiceover IP provider to develop better solutions for our technology needs. For example, another issue we had was with our phone system. So when TeamSpring came on board, they helped us review our internet provider, router, and servers to see what would work best for us. They eventually upgraded our router so it was more secure. And when you field nearly 600 calls a week, having a strong phone line connection is an absolute must!
In the past, I would complain that paying an IT company to handle our technology felt like having insurance where you pay each month, but you're not exactly sure what you're getting. That was, until we had a significant incident that opened my eyes to how crucial it was to have someone like TeamSpring backing us. About 2 years ago, our emails were hacked. TeamSpring quickly located one PC that was being attacked approximately 80Ð90 times a day and quarantined the hack so we had minimal damage. However, the fact that if we had not had TeamSpring in place, we would have been ransomware victims was not lost on me. This instance really solidified that we had made the right choice by partnering with TeamSpring.
If I'm being honest, I don't even worry about our IT services nowadays. If my employees have an issue, they know exactly who to call (not me anymore!), and James and his team are always extremely prompt with investigating and resolving any issues we have. To go from struggling with our IT pain points every day to it not even being on my list of daily business concerns has been integral to the growth and success of The Trusted Toolbox. Now, we can truly say that we're able to "work smarter, not harder," all thanks to James and his team at TeamSpring Technologies!